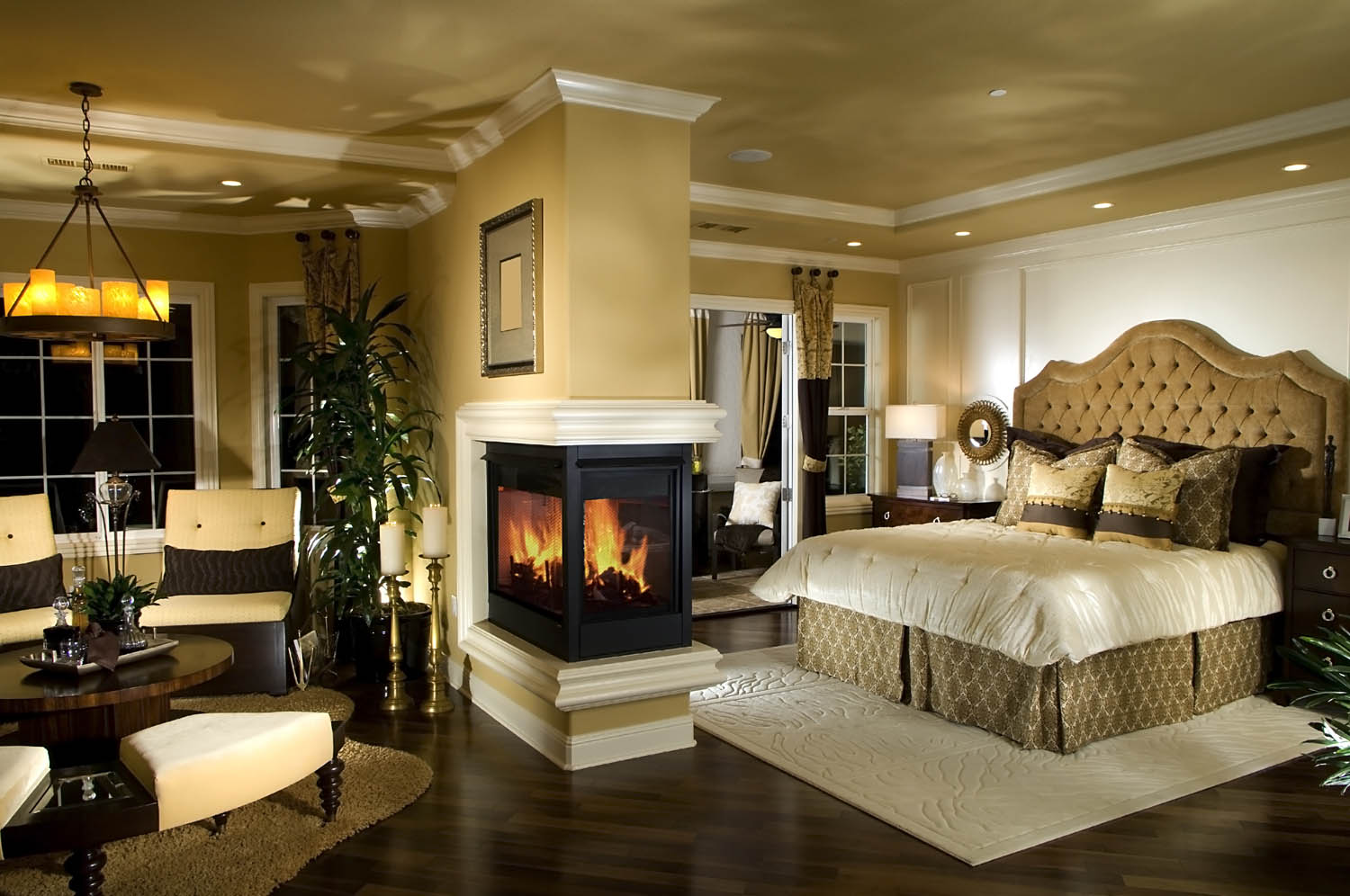 TO RENT OR TO BUY
Depending on one's life circumstances, there are many pros and cons when it comes to either renting or buying. For young families just starting off, the American dream of owning a home is still very real and something to strive for. You may want to plant your roots into a community where you know you will be residing for 20+ years. Or you may want a home in which to build equity. On the other side of the coin, some people find themselves in a midst of a life change. Maybe the kids have left for college, or maybe you find yourself divorcing your spouse and with the prospect of starting brand new. For these situations, renting may seem like the most viable option. Still, some homeowners find themselves at a crossroads: They may be used to owning a home, but find that the increasing property taxes and maintenance costs are too much to bear. Or maybe some homeowners want less of a commitment, and want the option to live in different parts of the county in different times of the year. Here, we aim to break down the pros and cons of both renting and buying to help you decide – which one is right for me?
BUYING PROS
Equity
It's no secret that one of the main advantages to buying a home is the equity you will have after years of mortgage payments. But what is a little more surprising, is that in today's strong market, especially in the Spencerport and Ogden area, it is not uncommon to acquire this equity much sooner. Many homebuilders find that after all is said and done, they have thousands of dollars of equity right after they build they home. How does this work? Let's say building a home costs you $250,000. Now, let's say a few factors fall into your favor: A high demand for homes in your area, buyers paying a premium for square footage, and a low inventory of homes for sale. Suddenly, your $250,000 investment is worth $300,000 and you instantly have $50,000 of equity in your name. While this shouldn't be counted on, with what we are seeing here in the Spencerport area, this is occurring more and more.
Serenity
There is one thing that anybody who has ever lived in an apartment is aware of: that you cannot always control the noise of your neighbors. No matter how thick the fire walls are or how well the building is built, noise is something that you will just have to deal with from time to time. A house allows you the peace with knowing that there is nobody above, below, or beside you.
Your Home, Your Choices
It's something that homeowners take for granted: the ability to make a change whenever and however you like. Imagine renting an apartment, and you want to paint your kids room a special color. Not only does this require permission from your landlord, but chances are, you will have to repaint the walls back to their original color if you want to get your security deposit back. That's one main advantage of a house. Need a little more room? You can build an addition. Want a designate spot for movie nights? You can finish your basement. Need some outdoor living space? You can build a patio. And you can do these things at your own pace, when your budget allows. With renting, you are at the hands of a property manager, and you have very little say with how your home functions and looks.
BUYING CONS
The 10-year rule
Here's the hard and fast rule that many experts agree upon – if you are not planning to stay in your home at least a decade, do not buy a house. Why? Let's break down the fees involved in the home purchasing process. First, the closing costs, which buyers should anticipate to be about 5 percent of the purchase price. So let's say you bought a $200,000 home; that's $10,000 right there (that by the way, does NOT go toward your equity). If you're the buyer of the home, you are not the one paying realtor fees. But now you go to sell your home. Now the realtor fees are your responsibility. If using a brokerage, then you will pay 6% of the selling price of your home. In five years, you decide you want to move to a different town. In five years, if the value of your home has not gone up, then you will probably sell it for close to what you paid for it. For example purposes, let's say you list the house for $205,000 and you get a full price offer. Slash $12,300 right off of that, which goes to the realtors. That leaves you with $192,700. Now you need to settle your mortgage. Let's assume you've managed to pay down your original mortgage by $12,000. You still owe $188,000, leaving you with a balance of $4,700. Figure in the ten grand that you spent in closing costs, and now you're in the hole $5,300. Also take into account, over the past five years, you have probably paid close to $40,000 in property taxes. As you can see, equity is essentially non-existent if you buy and sell your home within a short time period.
New York State Taxes
Since we're in New York, we're going to stick with the New York state tax example, which you guessed it, is some of the highest taxes in the entire country. Here in Spencerport and Ogden, there is no exception to this fact. Taxes of ten thousand dollars a year are fairly common on a modest, mid-sized home. Within these taxes, expect to pay the school tax, which is due in the Fall, property taxes, which are due in January, and, if you live in the village of Spencerport, an extra village tax which is due in June. Taxes are assessed based on a combination of factors, including how new your home in, how much square footage you have, and how much land you own. Many New Yorkers are choosing to rent just to avoid this unavoidable fact when you're a homeowner.
Timing is Everything
You've heard of the phrases – It's a buyer's market! It's a seller's market! What does that mean, exactly? Basically, if you are buying a home, it's great if it's a buyer's market. That means that there is a lot of inventory available, and since supply is larger than the demand, you can negotiate better prices and lower prices per square foot. You know it's a buyer's market where there are a lot of homes in one particular area on the market at once, and they've been on the market for a while. A seller's market, on the other hand, means that the seller can ask top price for their home. Inventory is limited, and the buyers out there are all competing for the few properties that pop up on the market. So, if you're selling your home, naturally you want it to be a seller's market. However, if it's not a seller's market at the time you're selling, you may have to wait…a while…before your house sells, or consider a price drop. Many times, sellers may list their homes for a period of a few months, then try again if they don't get any hits. This is because if a house stays on the market longer than 90 days, it is considered stale, and interest may potentially dwindle. If you find that you are selling your home in a seller's market, then great! Expect a top price for your home.
RENTING PROS
You can be a rolling stone – if you want!
Some people love the idea of freedom – and nothing breaks that freedom quite like owning a home that you can't get away from. A home is a major commitment, both in time and money. If living in Rochester part of the year, and Florida another half of the year appeals to you, a rental may be the absolute perfect option. Or, if you're currently in the area for a job that has an expiration date, renting is also a great idea. Even with signing a year lease, many landlords will work with you to tailor to your specific situation. Negotiating your lease is key – if you want the security of locking in a year lease but may need to get out of it due to x, y, or z, communication is key. Your landlord is more than willing to work with you so that the situation works out for the both of you.
Maintenance Free Living
When you own a home, you are on the hook for anything and everything that can go wrong. If your basement floods – it's your problem. If you need a new hot water heater, you need to have the funds to fix or replace. With renting, all maintenance falls on the landlord. This even includes things like lighting fixtures. Not having unforeseen expenses is a huge advantage of renting, and also ensures that everything in your home, including things like smoke and carbon monoxide alarms are always updated and working.
Rent to Own options
For families that are not quite yet ready to buy a home, or for those families who are saving up to buy their first home, many lessors offer lease to own options on certain houses in their inventory. The terms of the lease to own option are always negotiable, but a standard agreement may go something like this: You rent for two years at a price of $1200 per month. One quarter of that rent, or in this case, $300, will go toward the home price when you do purchase it. If you agree to buy the home at $150,000 that means that you already have paid $7200 into your new home, making the buying process a little easier. Remember, terms are always negotiable depending on who you are dealing with, so be sure to communicate what you want out of this deal.
RENTING CONS
Not Ideal for Pets
While some communities strive to be pet-friendly, the truth of the matter is, apartment living isn't for certain types of pets. Most times, there are additional fees for cats and dogs, which may include an additional security deposit, and increased rent. When it comes time to move out, if there is any damage from the pet to the carpet or walls, that will most likely come out of your security deposit. There is also the issue of Quiet Enjoyment. Dogs bark – it's what they do. This could become an issue for neighbors who are expecting the peaceful enjoyment of the premises. If you do find yourself looking for an apartment with pet in tow, try to find a place near a park or with a designated outdoor area so your pet has plenty of space to roam around.
Limited Outdoor Living Space
Apartment living and outdoor living generally don't go hand in hand. That's why people who are used to living in the country don't do well when they're transplanted to a place like New York City. To some, this isn't a deal breaker. But if you're looking to enjoy summer nights out on patio with a fire pit, then apartment living probably isn't for you. If this is something that is important to you and you're still a renter, try to find a place with a balcony or patio, or a place that is well situated by some greenery or a park.
No Control over Neighbors
Although this could be considered a con for both renting and buying, as a renter, you are in closer proximity to your neighbors, and sometimes that can be less than ideal. Your best bet here is to choose a community where they do background checks and make it a hassle to get in. Since creating these hurdles ensures that the residents meet certain minimum requirements, you'll be less nervous about this risk. Remember, each tenant should also have the obligation to make the community a safe, peaceful place for all the residents. Feel free to bring any issue to your landlord or property manager.
WANT TO LEARN MORE
If you are interested in learning more about any of the featured communities, please feel free to contact Lopresti Homes Corporation by phone at (585) 352-4472 or by email at info@loprestihomes.com. You can also send us a message using our Contact Form.